07 Aug

GRP VENT SHAFTS – FOR QUALITY & LONG DESIGN LIFE – August 7, 2020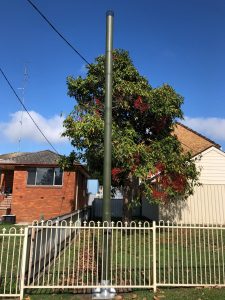 RPC's Glass Reinforced Polymer (GRP) Vent Shafts – Perma Vent™ are chemically and structurally engineered with the optimal balance of resin and glass fibre for resistance to a wide range of acids, alkalis, solvents and corrosive fumes. The Perma Vent product ™ is extensively used by SA Water, Hunter Water, Sydney Water and Gold Coast City Council.
Applications
Designed and manufactured primarily for water and wastewater industries, Perma Vent™ has a wide range of applications;
Sewerage reticulation systems
Sewerage pumping stations
Sewerage treatment plants
Potable water supply systems
Industrial, petrochemical and food processing industries
Perma Vent™ can be used on greenfield projects and in retrofit situations, replacing damaged/or corroded metal shafts.
Advantages
Excellent corrosion resistance
Design life of 50+ years
External UV protection applied to all GRP components
A range of  colours designed to blend with surroundings
Once installed Perma Vent™ is virtually maintenance free