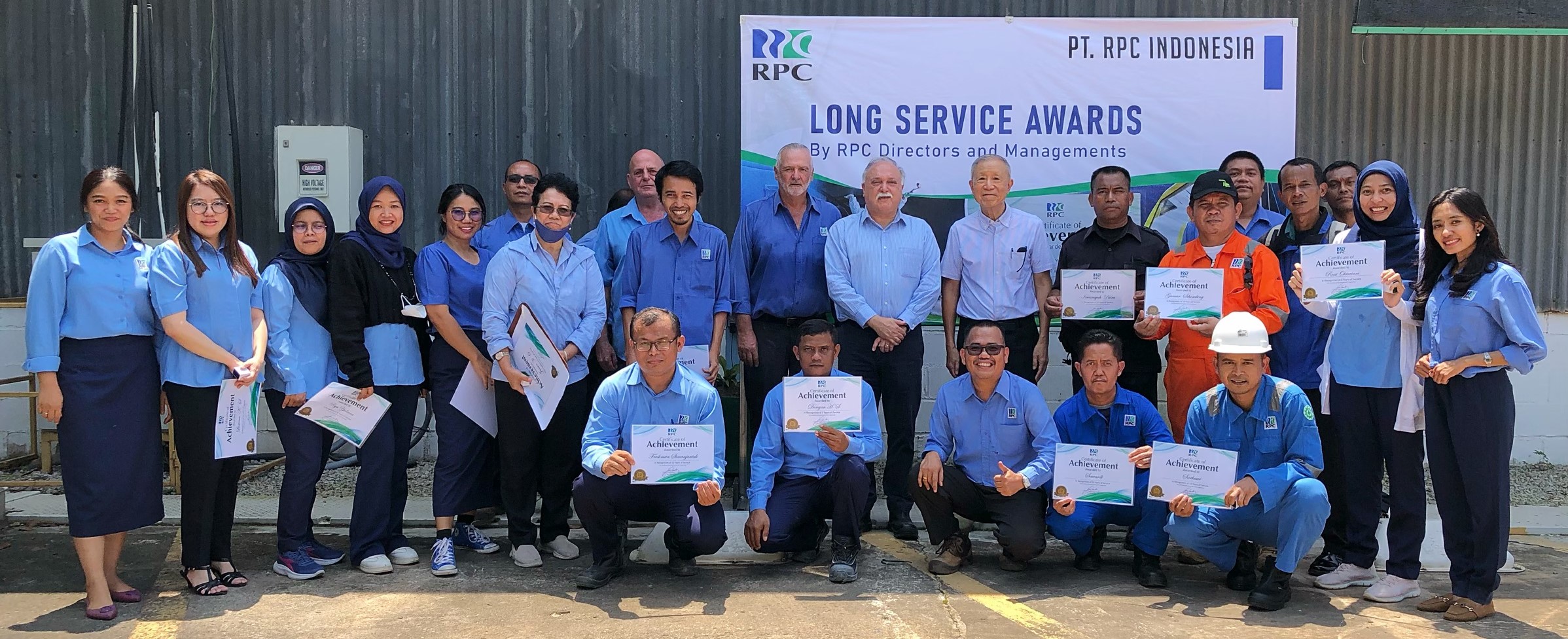 28 Feb

Long Service Awards presented in Batam – February 2023

Due to COVID and travel restrictions, it's been a while since Long Service Awards have been presented. Recently, RPC Chair Vitoon Vivatrat and Managing Director, Tony Caristo visited Batam, Indonesia, to present Awards to five staff for five-years of service and 12 staff for 10-years of service. This year will also see another 60 staff presented with their 15 and 20 year Long Service Awards later at the Batam Family Day event. Mark Biggs, General Manager of our RPC Batam facility said how proud he was of his loyal and long-serving team.
Currently, Batam is working on projects including Central Interceptor (NZ), Hobson's Bay Vortex structure and for transport, Xtrapolis 2 Interior parts.

Congratulations to all the members of the RPC family who have achieved these significant milestones in their careers.